Did you know that Hypnosis can help you to:
Lose Weight and Release Emotional Eating,

Increase Motivation and Self-Esteem

Stop Smoking and Kick Butt!

Reduce Stress and Manage Negative Emotions

Release Self-limiting Beliefs

Conquer the fear of flying, or public speaking

Explore a past life

These are just a few of the issues that Hypnosis can help you heal and transform.
 Learn to tap into the power of your subconscious mind to work consciously with your intentions for living your best life-empowering yourself to finally live the change you want to be!
Addie Kania, CHt.   Holistic  Hypnotherapist
Call me for a FREE telephone consultation so I can address your personal needs!
978-374-9572
"As a hypnotherapist it is my intention to facilitate my clients more fully into who they authentically are, and empowering them to make positive and sustainable changes from within.  The journey of wellness is a lifelong journey of learning, understanding and insights that comes forth from learning to integrate the lessons of our "holistic" parts of our selves: mind, body and spirit while living in relationship to others and our world.  I invite you to release what no longer serves you whether it be excess weight, the chains of the life-threatening addiction of smoking, or the negative self talk that imprisons your healthy self esteem and the light of your spirit—and embrace your go(o)d life."
Besides providing services for private individual clients, Addie also provide services for organizations, corporations and several community colleges, as well as stress management programs for hospitals.
Her newest eBook is available in the eStore:  "Re-Visioning Weight Release—Stepping into your "Light" Body." She has created Hypnosis CDs for Weight Release, Releasing Smoking, Stress Release, Sleep Serenity and other wellness CD's.
She is a faculty member for the National Guild of Hypnotist/Hypnotherapists  an internationally recognized organization and presents her program on Weight Loss to an international audience.
Addie has been featured in print, Boston radio and cable TV.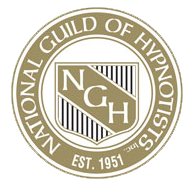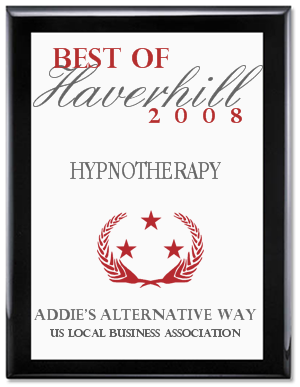 For a Private Consultation about your specific needs…
Contact Addie Kania at akania123@aol.com
978-374-9572 ~
Monday-Saturday 9:00 AM to 7:00 PM EST.
Serving Eastern Massachusetts and the Merrimack Valley: Haverhill, Methuen, Amesbury, Newbury, Newburyport, Lawrence, Andover, North Andover. North of Boston. Also Southern New Hampshire: Salem, Plaistow, Atkinson, Derry, Nashua, Kingston, Danbury.